Product Category: Electronics->Radios - CB, HAM & Shortwave
Manufacturer: RadioShack
Model: PRO-163 1000 Channel Triple Trunking Radio Scanner
Item Color: As Shown in the Stock Photo
Original Box: YES


Product Description: Many cities and towns have switched their emergency systems to trunking systems that automatically jump from one frequency to another with each transmission. The Pro-163 is designed to keep up with that so you'll get the entire conversation. You'll receive NOAA weather transmissions in your area. Emergency transmissions nearby are grabbed by Signal Stalkerô, which automatically picks up transmissions up to 1000-ft. away from your scanner. Follow police, fire, marine bands and more. Use the Pro-163 in your vehicle or on a table at home. Store up to 1,000 frequencies, covers police frequencies in most metropolitan areas Hear storm reports before they are broadcast on TV or radio, alerts you to severe weather locally Searches for nearby frequency transmissions within approximately 1,000 feet of the radio Easy to read in low light or completely dark areas Download frequencies from your computer with software and patch cable (SKU 20-047, sold separately) Clones with another PRO-163, 20-163 desktop or with the handheld version, PRO-164, 20-164

Please scroll down for more item details. If you still need more item specific information, click here or contact us for other general questions.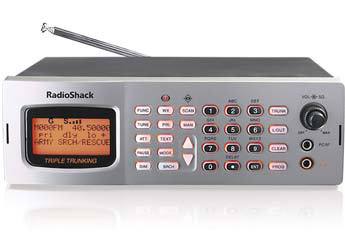 (Stock photo above, actual item might have a different color)